50 Priceless Famous Quotes as Food for Thought
Conventional wisdom says that a picture is worth a thousand words. If that is true, then beautiful photographs accompanied by famous quotes are priceless!
In today's fast-paced world, these quotes for every occasion will save you time while allowing you to express yourself flawlessly. You can share these digitally, via social media, text or email, all with instantaneous delivery. No need to find a greeting card store and endlessly hunt around in the aisles; this is the perfect collection to conveniently share thought-provoking famous quotes. Digital greetings are both easier on the wallet and more environmentally friendly than paper cards, both of which are nice bonuses. Should we say more?

"Don't walk in front of me… I may not follow
Don't walk behind me… I may not lead
Walk beside me… just be my friend" – Albert Camus
"Darkness cannot drive out darkness: only light can do that. Hate cannot drive out hate: only love can do that." – Martin Luther King Jr.
"Without music, life would be a mistake." – Friedrich Nietzsche
"To be yourself in a world that is constantly trying to make you something else is the greatest accomplishment." – Ralph Waldo Emerson
"There are only two ways to live your life. One is as though nothing is a miracle. The other is as though everything is a miracle." – Albert Einstein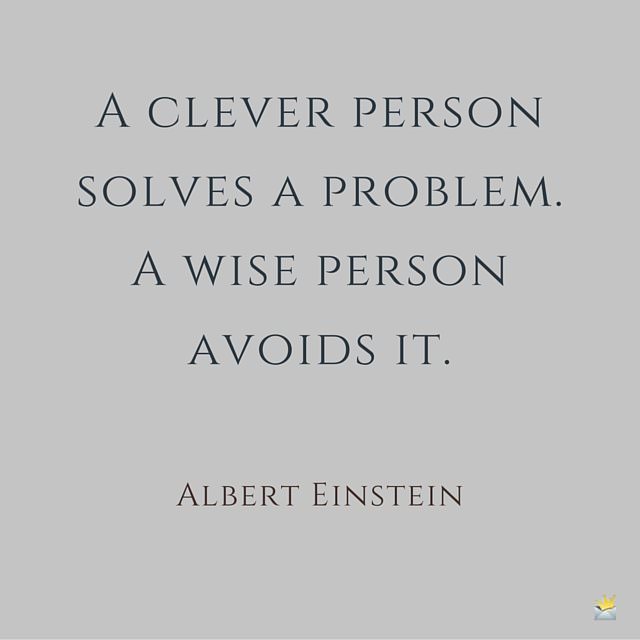 A clever person solves a problem. A wise person avoids it.
Albert Einstein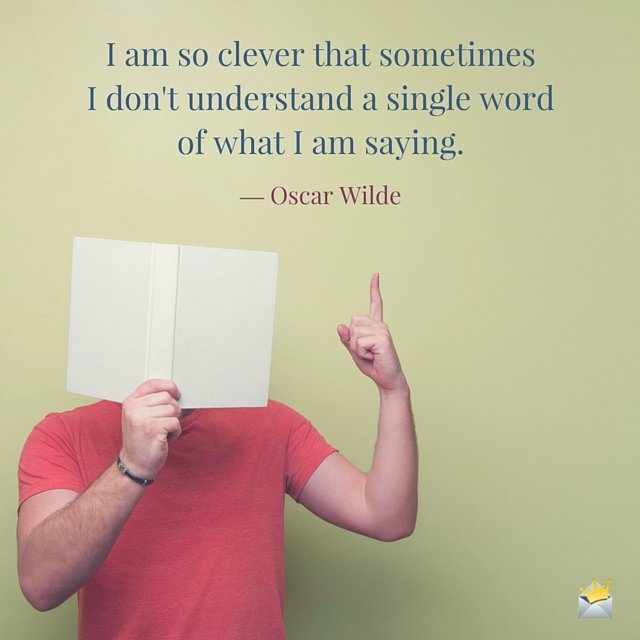 I am so clever that sometimes I don't understand a single word of what I am saying.
Oscar Wilde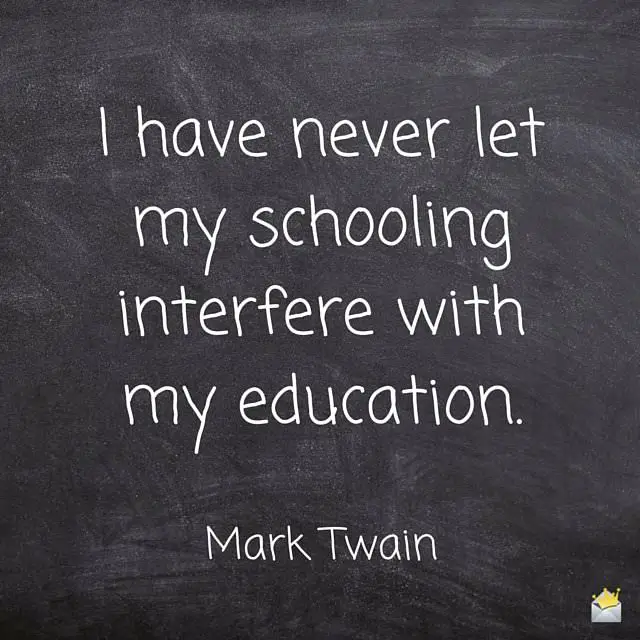 I have never let my schooling interfere with my education.
Mark Twain
"Life is what happens to you while you're busy making other plans." – Allen Saunders
"The fool doth think he is wise, but the wise man knows himself to be a fool." – William Shakespeare
"If you don't stand for something you will fall for anything." – Gordon A. Eadie
"The world will not be destroyed by those who do evil, but by those who watch them without doing anything." – Albert Einstein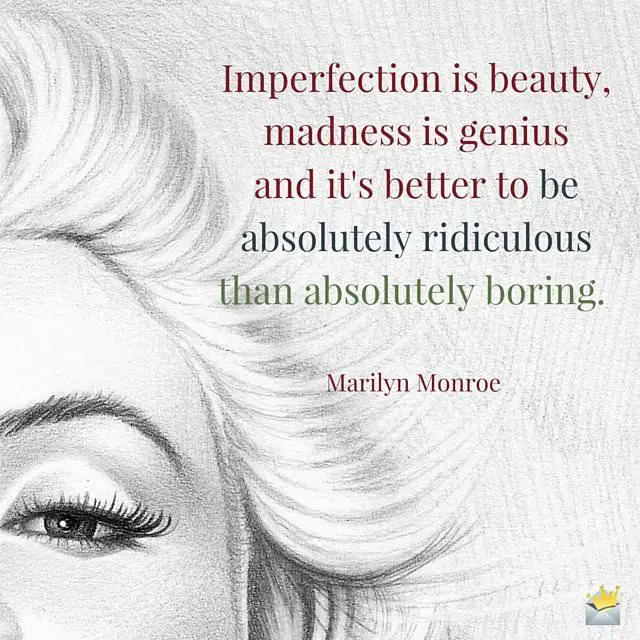 Imperfection is beauty, madness is genius and it's better
to be absolutely ridiculous than absolutely boring.
Marilyn Monroe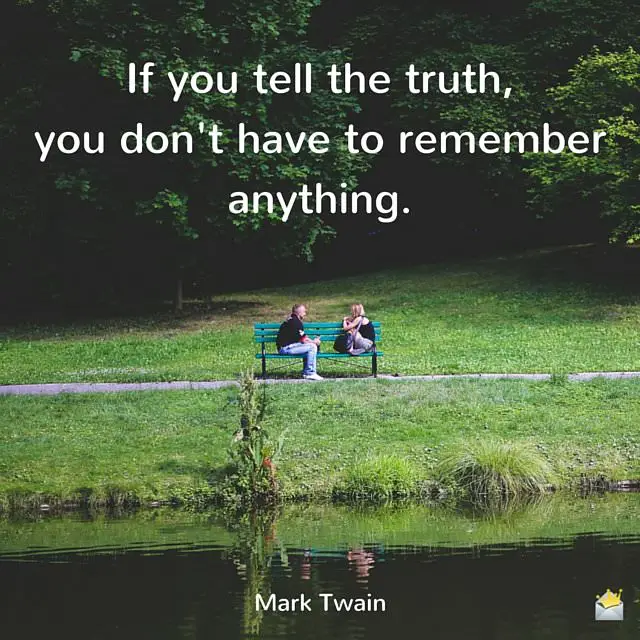 If you tell the truth, you don't have to remember anything.
Mark Twain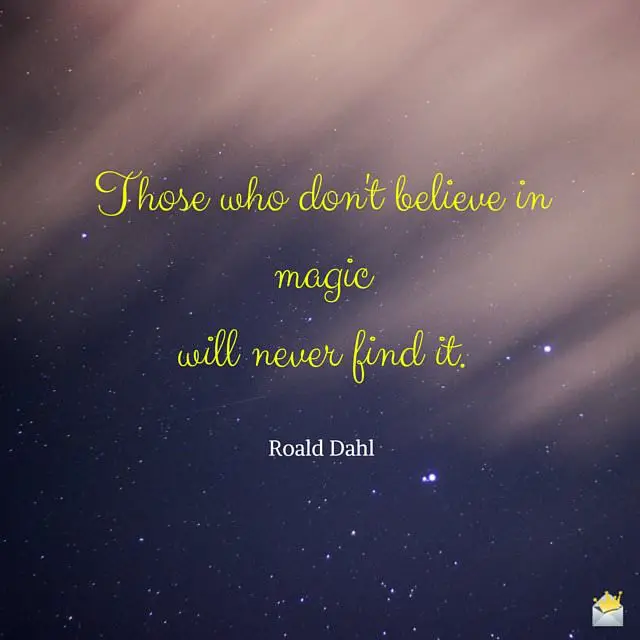 Those who don't believe in magic will never find it.
Roald Dahl
"Being deeply loved by someone gives you strength, while loving someone deeply gives you courage." – Lao Tzu
"I'm not upset that you lied to me, I'm upset that from now on I can't believe you." – Friedrich Nietzsche
"Women and cats will do as they please, and men and dogs should relax and get used to the idea." – Robert A. Heinlein
"Everything you can imagine is real." – Pablo Picasso
"There is no greater agony than bearing an untold story inside you." – Maya Angelou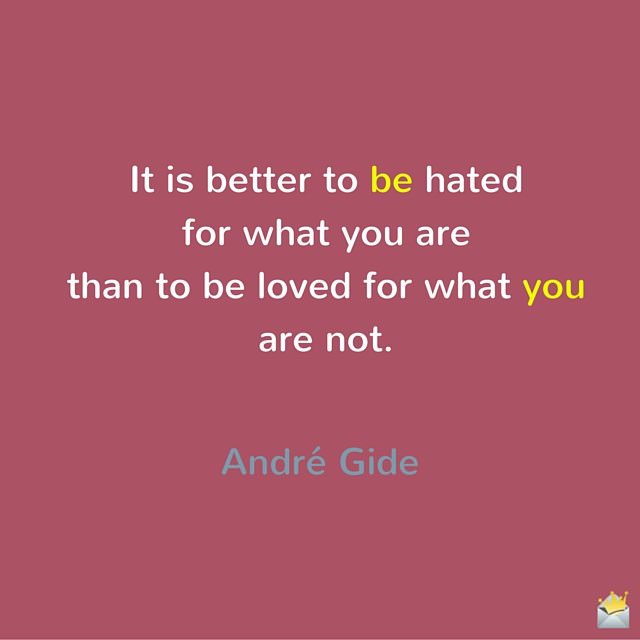 It is better to be hated for what you are than to be loved for what you are not.
André Gide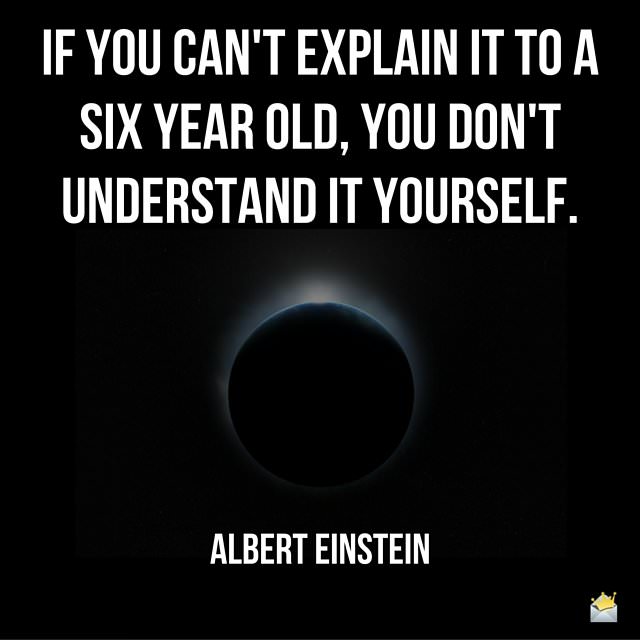 If you can't explain it to a six year old, you don't understand it yourself.
Albert Einstein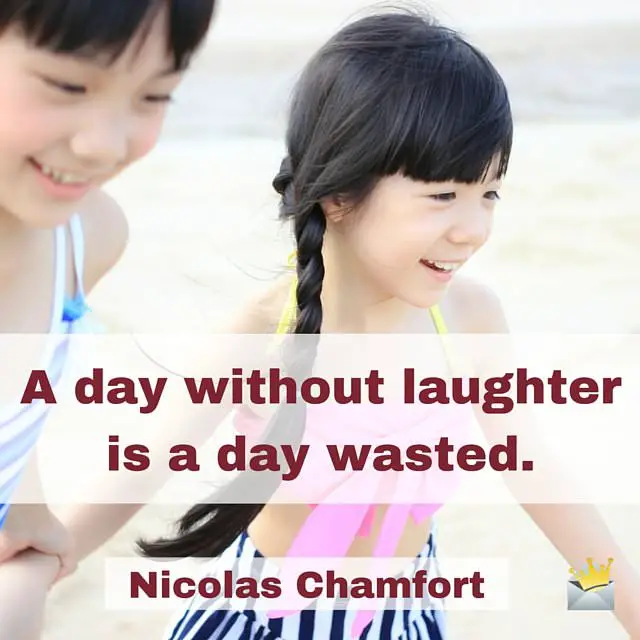 A day without laughter is a day wasted.
Nicolas Chamfort
"If you want your children to be intelligent, read them fairy tales. If you want them to be more intelligent, read them more fairy tales." – Albert Einstein
"And in the end it is not the years in your life that count, it's the life in your years." – Abraham Lincoln
"When one door of happiness closes, another opens; but often we look so long at the closed door that we do not see the one which has been opened for us." – Helen Keller
"The best way to find out if you can trust somebody is to trust them." – Ernest Hemingway
"Success is not final, failure is not fatal: it is the courage to continue that counts." – Winston S. Churchill
"Finish each day and be done with it. You have done what you could. Some blunders and absurdities no doubt crept in; forget them as soon as you can. Tomorrow is a new day. You shall begin it serenely and with too high a spirit to be encumbered with your old nonsense." – Ralph Waldo Emerson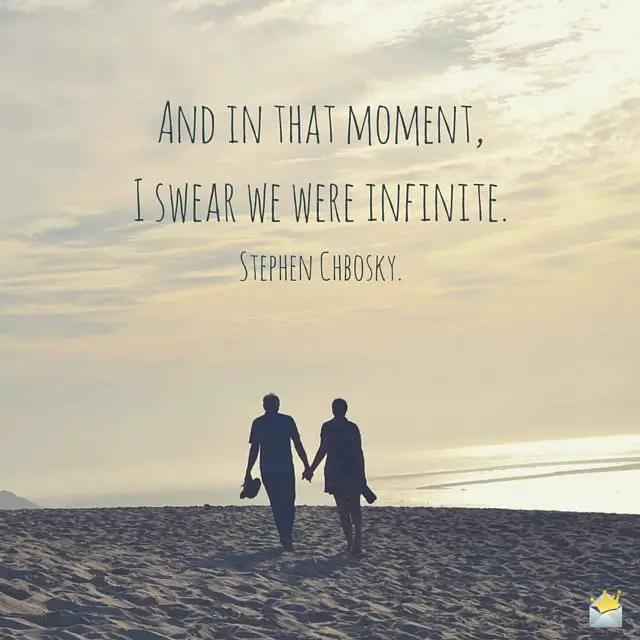 And in that moment, I swear we were infinite.
Stephen Chbosky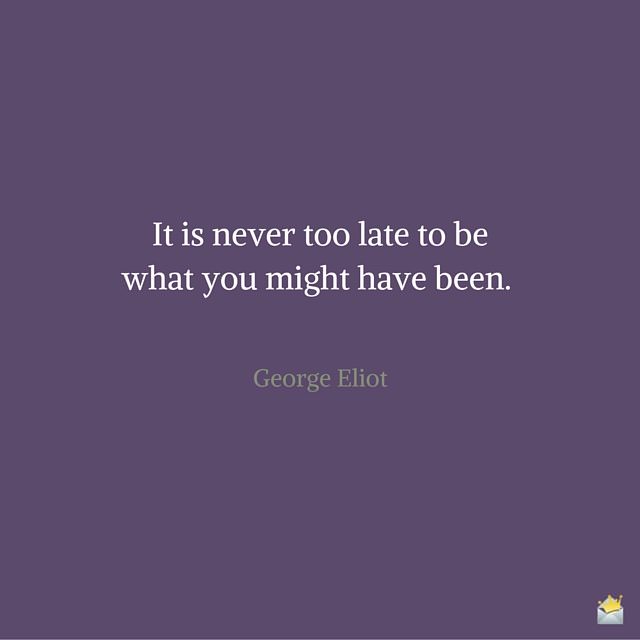 It is never too late to be what you might have been.
George Eliot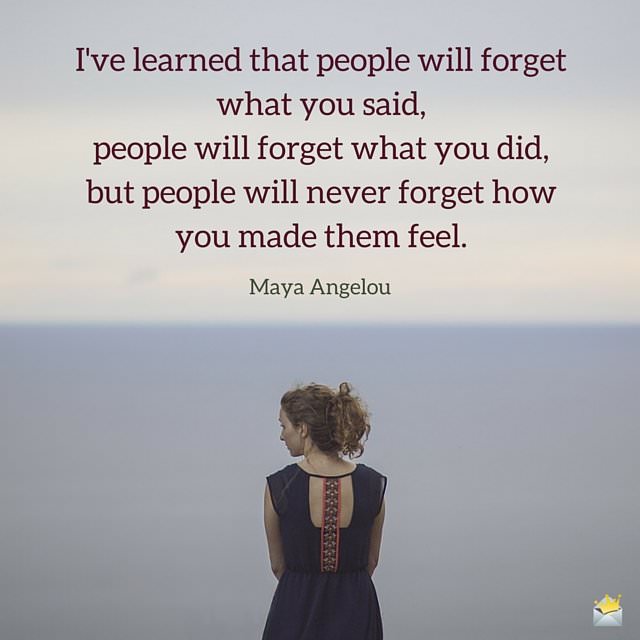 I've learned that people will forget what you said, people will forget what you did,
but people will never forget how you made them feel.
Maya Angelou
It's no use going back to yesterday, because I was a different person then.
Lewis Carroll, "Alice in Wonderland"
"Never tell the truth to people who are not worthy of it." – Mark Twain
"The only true wisdom is in knowing you know nothing." – Socrates
"Inspiration exists, but it has to find us working." – Pablo Picasso
"I can't give you a sure-fire formula for success, but I can give you a formula for failure: try to please everybody all the time." – Herbert Bayard Swope
"Do what you feel in your heart to be right – for you'll be criticized anyway." – Eleanor Roosevelt
"You will never be happy if you continue to search for what happiness consists of. You will never live if you are looking for the meaning of life." – Albert Camus
Be kind, for everyone you meet is fighting a harder battle.
Plato
Knowing yourself is the beginning of all wisdom.
Aristotle
I love you because the entire universe conspired to help me find you.
Paulo Coelho, "The Alchemist"
You cannot find peace by avoiding life.
Virginia Woolf
You're off to Great Places! Today is your day!
Your mountain is waiting, So… get on your way!
Dr. Seuss
"Everyone thinks of changing the world, but no one thinks of changing himself." – Leo Tolstoy
"Do not read, as children do, to amuse yourself, or like the ambitious, for the purpose of instruction. No, read in order to live." – Gustave Flaubert
"Every man has his secret sorrows which the world knows not; and often times we call a man cold when he is only sad." ― Henry Wadsworth Longfellow
"Never doubt that a small group of thoughtful, committed, citizens can change the world. Indeed, it is the only thing that ever has." – Margaret Mead
Be who you are and say what you feel,
because those who mind don't matter,
and those who matter don't mind.
Bernard M. Baruch
Most people are other people.
Oscar Wilde
Not all those who wander are lost.
J.R.R. Tolkien
Perhaps one did not want to be loved so much as to be understood.
George Orwell, "1984"
Facts do not cease to exist because they are ignored.
Aldous Huxley
Whether you are trying to express a particular emotion, make a point or are seeking personal inspiration, there are so many uses in daily life for famous quotes. This collection offers so many wonderful words of wisdom, choosing the perfect one will be as exciting for you as it is for the receiver! Friends and family will be impressed with your clever quotes and they are sure to be catchy conversation starters. Whether you want to be inspirational, funny, light-hearted or eye-opening, let this collection convey your emotions effortlessly and with stunning imagery to match.
You may also like:
An Everlasting Institution to Praise | 159 Family Quotes
A Result or a Source of Joy? | 148 Smile Quotes
The Value of Best Friends | 160 Friendship Quotes