Thank You for Your Patience & Understanding + Its 16 Alternatives
Showing appreciation to customers, clients, and employees can be difficult. It's important to express your gratitude in a way that is professional, yet heartfelt. In this blog post, we will provide 16 alternative phrases you can use to replace the traditional "thank you for your patience and understanding" line.
Table of Contents
Thank You for Your Patience – Meaning of this Expression
The phrase "Thank you for your patience" or "Thanks for your patience" is used to express appreciation and gratitude for someone's patience in a difficult or challenging situation.
It can be used to thank a customer for waiting patiently while their order was processed, or to acknowledge the effort of a colleague who has gone the extra mile to help solve an issue. It is a way of showing appreciation for another person's willingness and ability to stay calm and collected, even in difficult or trying circumstances.
Thank You for Your Understanding – Phrase Meaning
The phrase "thank you for your understanding" is used to express appreciation and gratitude when someone has taken the time to listen, comprehend, and accept a situation.
It can be used in many different contexts, such as thanking a customer for their patience while waiting in line or being understanding of a delay in delivery. This phrase conveys that the person's willingness to understand a situation or difficulty is appreciated, and that their efforts are not taken for granted.
When someone has gone out of their way to be understanding, they should be thanked for their kindness and support. Thanking someone for their understanding can also help to strengthen relationships and leave a positive impression.
Thank You for Your Patience Alternatives
Here are 16 ways to help you avoid using the phrases "Thank you for your understanding" and "Thank you for your patience".
1. "Much obliged for your tolerance."
Tolerance is a key trait when it comes to dealing with customer service issues. Expressing your appreciation of their willingness to work through the issue can go a long way in creating positive relationships with customers and clients.
2. "Thanks for sticking with us."
This phrase allows you to thank someone for their loyalty and perseverance during challenging times or projects. It tells them that you recognize their commitment and dedication to the task at hand, no matter how difficult it may be.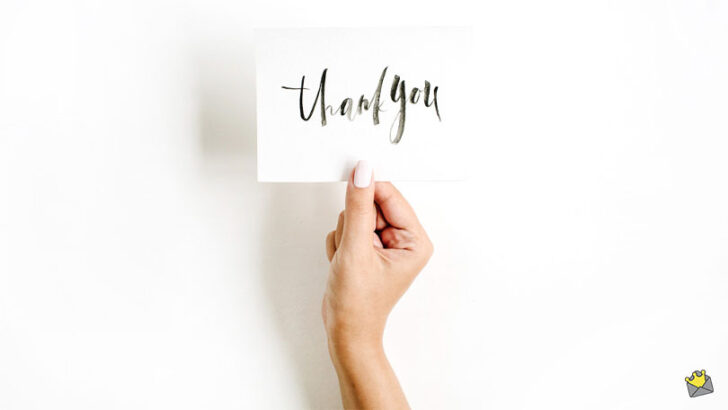 3. "Thanks for your time."
Time is always valuable, so thanking someone for taking the time out of their day to work on an issue or project is always appreciated. It shows that you respect their time and are thankful they chose to spend it working with you or on behalf of you/your company.
4. "Thanks for your cooperative attitude."
A cooperative attitude is essential when it comes to working together as a team or resolving customer service issues quickly and efficiently. This phrase acknowledges that person's desire and willingness to work together rather than against one another in order achieve success and resolution faster than if they worked alone or without cooperation from all parties involved.
5. "Appreciate your support and your flexibility."
Flexibility is another key trait in customer service situations as well as working relationships between two companies or departments within one company; this phrase recognizes both aspects of that person's contribution—their support as well as their flexibility—and expresses appreciation for the combination of both.
6. "Grateful for your comprehension."
Comprehension implies an understanding of something beyond surface-level knowledge; this phrase expresses gratitude towards those who have taken the time to fully comprehend what needs done or what has been asked of them by showing an understanding beyond just skimming the surface.
7 ."Much obliged for your agreement."
Agreement is a word implying a consensus that was reached between all parties involved; this phrase expresses gratitude towards those who took part in reaching such an agreement, thereby making progress possible.
8 ."We value your trust."
Trust means faith in someone else's abilities, which is often necessary when working on delicate matters; this phrase expresses appreciation towards those who put trust into others by entrusting them with tasks despite any doubts they may have had.
9 ."Thanks for being so understanding."
Understanding is something we all ask for occasionally. The word implies empathy towards others which is vital when addressing customer service concerns; this phrase expresses gratitude towards those who showed empathy during tough times by being able to understand things from other people's perspective.
10 ."Thanks for your empathy."
Empathy means feeling what other people are feeling even though we may not be going through the same situation ourselves; this phrase acknowledges those who demonstrated such empathy during trying times.
11 ."Thanks for your insight."
Seeing through a situation and having knowledge about something before anyone else does can never be taken for granted; this phrase recognizes those people whose insights helped move projects along faster than expected or anticipated due to their ability to see things before anyone else did.
12 ."Thanks for your open-mindedness."
Open-mindedness refers to being willing to hear different opinions about certain matters even if we don't necessarily agree with them; this phrase thanks those who were willing to listen even if they disagreed because it allowed progress from both sides instead of stagnation due to conflict.
13 ."Thanks for your willingness to understand."
Understanding requires effort from both sides but also willingness from one party at least; this phrase thanks those people who chose not only to make effort themselves but also to demonstrate willingness to understand other's perspectives before forming judgements.
14 ."Thanks for your cooperative attitude."
Cooperation involves more than just agreeing on something but actively working together to accomplish common goals; this phrase thanks those people whose cooperation made progress possible despite any differences in opinion.
15 ."Thanks for your willingness to see things from our perspective."
Perspective requires compromise sometimes, which can be difficult to do especially if there are strongly held beliefs involved; this phrase expresses gratefulness toward those individuals whose willingness to compromise made progress possible.
16 ."Thank you keeping faith our potential abilities."
Recognizing what a person is capable of doing is often an honorable gesture. Maintaining that belief belief without evidence is truly an act of gratitude especially when results are hard to get due to various circumstances; This phrases acknowledges those individuals whose faith enabled us to reach our potential despite challenges faced along way.
Conclusion
As you can see, there are many creative ways and forms that expressing gratitude can take beyond simply saying "thank you". When used correctly, these alternatives can help create stronger connections between businesses/departments and customers/clients/employees alike while conveying genuine appreciation at the same time!
While "thank you" should still remain the mainstay of communicating gratitude, having some alternatives handy can help spice up conversations a bit while still getting the message across effectively!
Pin it to save it for later!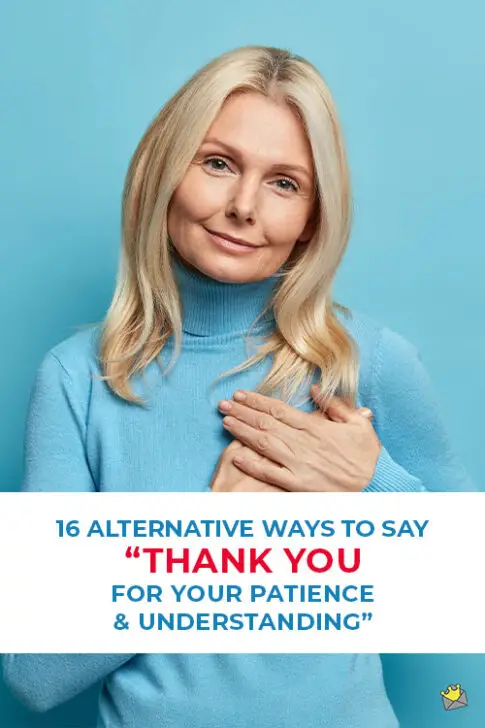 You may also like:
31 Thank You Quotes for Employees
What Would I Do Without You? | 35 Thank you Messages for Help Received
30+ Amazing Thank You Messages for Events and Support