Take Care! | 40 Get Well Soon Wishes
No matter if it's a coworker, friend, romance, family member, or even casual acquaintance, good health is something we wish upon all those we know. Yet, when illness or injury strikes, we often struggle to find the words to express our concern and care.
Whether your aim is classic, religious, or funny, we have a collection of well wishes to help you form your texts, personalized greeting cards, and social media messages with ease.

Classic Get Well Wishes
Use one of these simple and straightforward wishes when someone is under the weather.
You've been in my thoughts, and I'm hoping you feel better ASAP.
May each new day bring you greater strength and restoration and each wishing you well, including this one, bring you peace and inspiration along the journey.
Wishing you a full and speedy recovery.
Hey, there's no time for sickness when you're as popular and beloved as you are to all. May your health be restored in full measure.
Better days are just ahead. So, just keep moving forward!
Hugs and love from afar through your recovery!
May you be your normal healthy and smiling self in no time. In the meantime, don't hesitate to call or text if you need anything.
Sending warm thoughts and best wishes for all that's keeping you down to be lifted and removed.
To your good health and well-being, we are looking forward to seeing you back in the swing of things real soon.
Hope you're taking good care of yourself through this trying time because we sure do miss you!
Feel better! That's an order, not a request!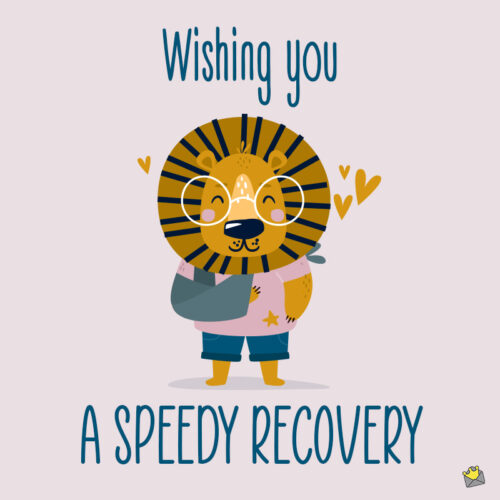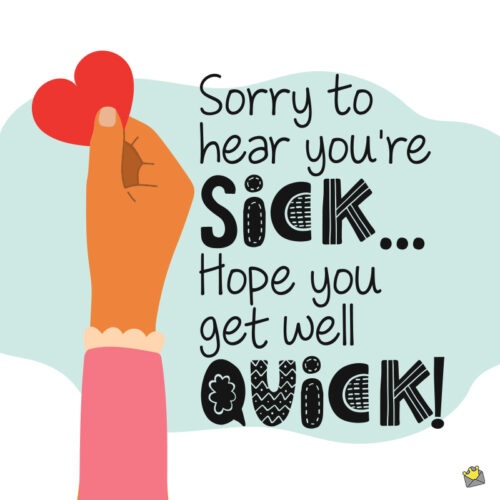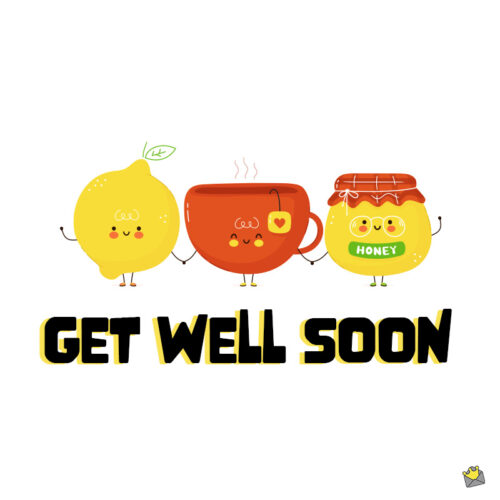 Everyone is rooting for you. If only well wishes could speed up your recovery, you wouldn't have been down a second.
We sure hate to hear that you've been under the weather, and we hope that time flies as you make a full bounce back to good health and wellness.
If you need anything, don't hesitate to reach out. Wishing you a full and speedy healing process.
Religious Get Well Wishes And Verses
Send one of these inspirational and uplifting messages to wish someone restoration of wellness and good health.
Sending you all my cheer because Proverbs says that good medicine is a cheerful heart.
May God's peace and serenity surround you in your body's time of need, and may His love envelop your mind and soul to know that you're never alone.
My prayer is for a complete and expedient recovery for you. In this, we remember Exodus tells us that the Lord is our healer.
Jeremiah 17:14 called on the Lord to heal, and the Lord healed, and save, and the Lord saved. Praise be to our healing and saving Lord, and may His divine powers be a comfort and source of strength for you.
Please feel the nearness of God upon you and His care and love for his wounded child. Be faithful of this and do know that your health and healing is part of my daily prayers.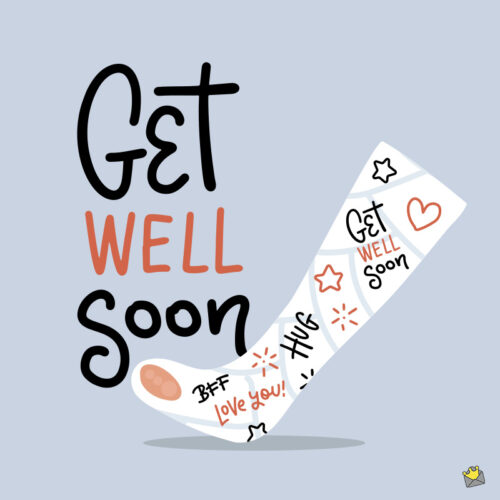 May our Heavenly Father keep you, guide you, and restore you during this most trying time. You can also call upon me at any time you're in need.
Psalm reminds us that He is our greatest refuge and most abundant source of strength. May you be cloaked in that comfort as you recuperate from this health crisis.
According to Psalm 31:24, be of courage and and place your hope in your Savior, the Lord, and your heart shall be strengthened. We wish you great courage and tremendous hope!
Encouragement and help is but a call away. Call, says Jeremiah, and He shall answer, and that also applies to me.
Funny Get Well Wishes
 Add a touch of humor to the trying times by sending a funny wish you well.
Unfortunately, the doctor's bill will be much easier to read than the doctor's prescriptions, but, hey, at least your on the road to recovery, right!?!
Drink plenty of fluids to recoup… just not out of a toilet cause that would just make it worse. Hope you're feeling better real soon!
Germs, too… wasn't it enough that people find you irresistible? Now, stop being greedy and get back on your feet ASAP.
Do you know why illness and injuries exist? It's so that superhuman, overachieving people like you are forced to slow down a second so the rest of us normal folk can catch up.
If all else fails, I hear duct tape and superglue can fix anything. Let's hope you get better before all that is necessary, though.
Here's your perfunctory feel better speech: Enough using germs to get texts from antisocial friends and using sick days for actual sickness. Now, hurry up and get well because we have stuff to do.
You do know that there are easier ways to avoid people and get out of work than this! Get back healthy soon!
I really don't like hospitals and black isn't my color. So, you have no choice but to recover… like now.
All these people saying laughter is the best medicine for what ails you have clearly never met morphine or seen Grey's Anatomy. Now, stop hallucinating about hot doctors and get back to real life.
Studies show that get well cards bolster the get well rate by 80%. So, expect one of these every 5 seconds because no one can make it a day without you.
Sick boats go to the dock to get healthy, but you better be at the doc spelling and not fishing your sick day away! Hope you catch feeling better real quick, my friend.
It could always be worse… you could be a giraffe with a sore throat or an elephant with an ear ache. Just some half-full for your full mending.
The speed of recovery has a lot to do with temperature – if the nurses and doctors are hot, it somehow takes so much longer to recoup from illness. Here's to you have hideously ugly medical professionals that aren't romantically age-appropriate.
The quickest way to get advice on how to survive from people you haven't heard from in years is to just get sick. You don't want all that, which means you must get better before they find out!
I'd write you the most hilarious message ever, but I'd hate to make you laugh when it might cause you to cough, puke, or poop. So, I'll just stick with the standard get yourself well soon line.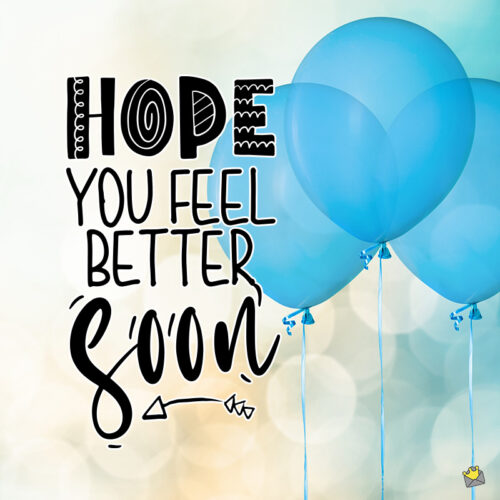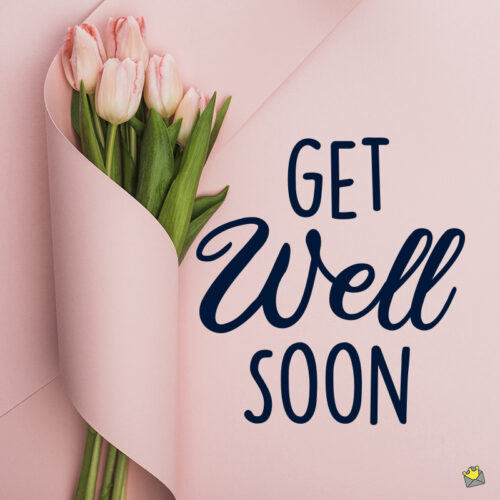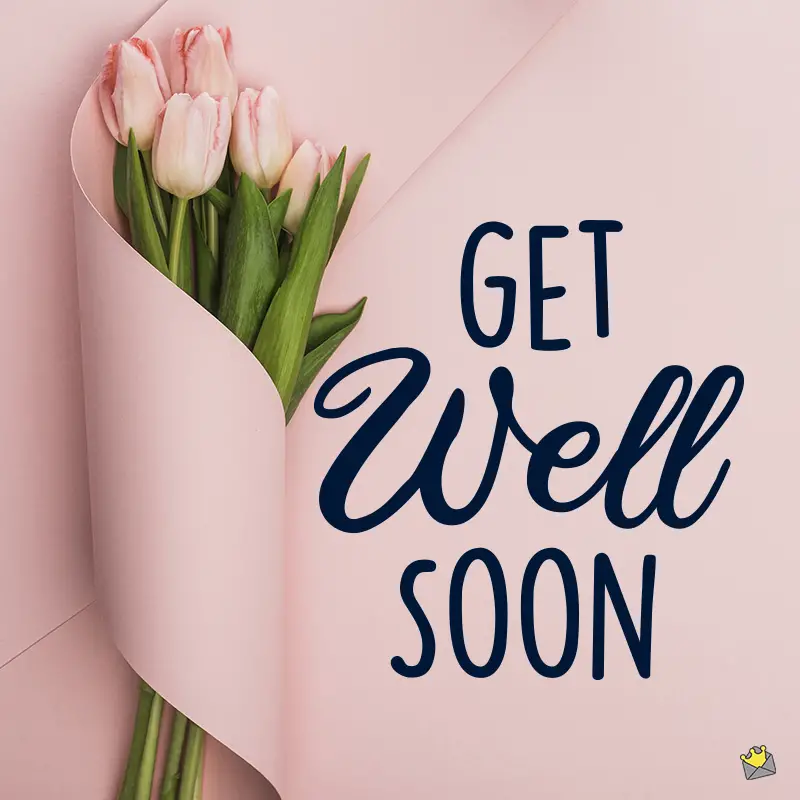 You may also like:
Wishing a Quick Recovery | Get Well Soon Quotes
Your Strength Back | Get Well Soon Wishes After Surgery