The Hippest Wishes for Their Special Day | Happy Birthday, Bae!
Knowing what to tell your bae on his or her birthday can be a tough task.
Fortunately, we've got you covered with the following birthday wishes for your bae that will do the trick and make it special for any day.

For bae boyfriend
Fights on date nights and skipping cuddles doesn't mean I love you any less. You're my bae and I love you no matter what. Now let's make up and celebrate your birthday!
You have your flaws and faults, but you always make it up to me. You're the closest thing to perfect I've ever called mine. You're my boyfriend. Happy birthday, bae!
Dear bae, you are the bright star of my life- don't ever leave me. Happy birthday.
Hi bae, I know we've only been together for a short time- but the days I've spent with you have made all the other days seem like time means nothing. Happy birthday. I love you.
I used to want so many things, but now that I have you bae, I only wish that you'll be mine forever. Happy birthday to the best bae.
You're my boy, you're my date, you're my ride to a better place. You're my bae. I love you and happy birthday, bae.
Every time I try to figure you out, I can't say anything but this- you are truly the best thing that's ever happened to me. Happy birthday, bae.
I know there is a real distance between us, but no airplanes, or roads, or waves of the ocean will ever stop me from with you a happy birthday, cause you're my one and only bae.
When life threw me chaos, I never knew what to do until I met you. Now it's smooth sailing as long as I'm with you- happy birthday, bae. May today give you everything you've ever wanted and more.
Without you I would feel lonely, unlovable, and life wouldn't be as fun to live. Happy birthday to my wonderful friend and bae.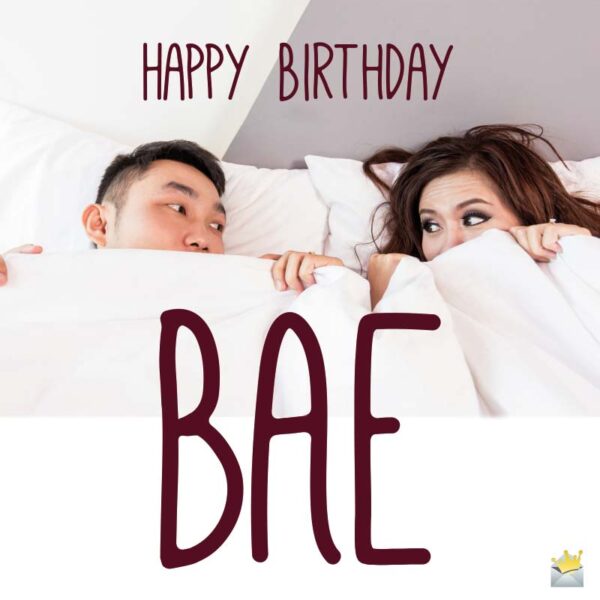 For bae girlfriend
I know you think of quitting me every day but you can't today bae, after all, it's your birthday! May it be as amazing as you are.
There's nothing in the world that feels better than being in love with someone like you bae. Because you are beautiful from the inside out.
Hey bae, it's your birthday! Do you feel that? It's like a beat box party in my heart. I'm so happy to have spent another year calling you mine.
Keep calm bae, it's your birthday! I love you more and more each and every day.
Happy birthday to the sweetest, kindest, warmest, loveliest bae anyone could ask for. It's you bae. Sending my love your way.
Magical, delicious, elegant, beautiful. You'd think I was describing a perfect cupcake but I'm not – it's YOU bae!
Seeing that smile on your lips makes my day. Always. Now today it's my turn to give you a reason to smile. Because its your birthday. I love you, bae.
I would wish you all your heart desires on your birthday, but since you have me I guess there's nothing left to wish for. Happy birthday, bae.
You're my partner in life, in crime, in love, and in everything in-between. I don't want anyone else. Happy birthday, bae.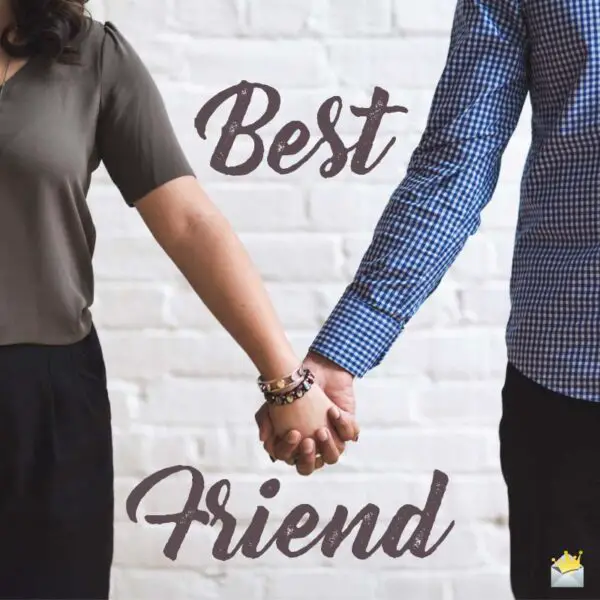 If time and space came between us, I would somehow still make it to you. That's how deep my love is for you, bae. Happy birthday!
I wish the best for you and all of your dreams. You're the one dream of mine that has come true and now I wish the same for you. Happy birthday, bae. I love you.
A day with you feels like a second, so a thousand years won't do. Even a million won't be enough. You got me till forever, bae.
Dear bae, wishing the most special of birthdays. May you feel as happy today as I am every day with you.
For bae lover
Some say that love is better when it's a secret, but with you bae its different- I want everyone to know I love you! Especially on your birthday. Happy birthday bae, from your not so secret lover.
A dose of love from you sends all my teardrops away. I love you forever, bae. Happy birthday.
Dear bae, have I ever told you that you are my favorite person in the whole world. It's true. Happy birthday and cheers to many more.
Dear bae, if we ever become exes, I think I will still send you a happy birthday wish, because I don't think I could get you out of my head. You're that amazing. Happy birthday.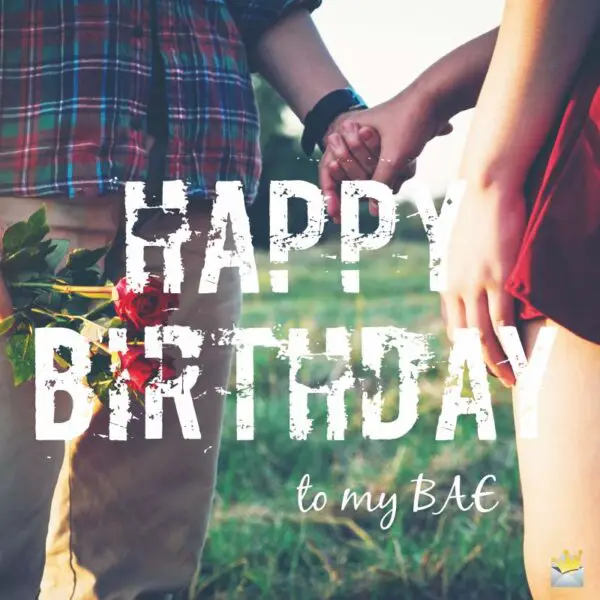 You're the bomb dot com bae. I mean it- happy birthday to you. May it be all you want and more.
When life throws doubts and regrets my way, you hold me up and make my day. That's because you're the best bae. EVER. Happy birthday.
You're the light of my life, the angel stuck in my heart, and the dress I always want to take off. Happy birthday to my love and bae. Stay sexy.
Today and everyday I wish you all the joy, peace, happiness, and birthday cake you deserve. Happy birthday to my secret bae.
Every time I fall for you it's like falling deep into the endless galaxies- it's scary as shit, but I don't want to be anywhere with anyone else. Happy birthday my love. I pray you'll be my bae forever.
All your kisses and touches leave me breathless. I hope this birthday will be the best you've ever had bae, like each day is with you. Happy birthday my love.
Dear bae, I know we've already been over this, but I had a big problem preparing for today. I tried to fit all my love in a box, an envelope, and its just too big. That's how much I love you. Happy birthday.
---
You may also like:
Messages for the Man I Love | Birthday Wishes for your Boyfriend
174 Cute and Funny Birthday Wishes for your Girlfriend
Romantic Birthday Wishes for Lovers