Heartwarming Birthday Wishes for your Stepsister
So your step sister's birthday is finally here and you want to send her a meaningful and heartfelt birthday wish to grace and embellish the celebration.
Fortunately, we have loads of wonderfully sweet messages on this page that can help you achieve your aim of making your step sister's anniversary a truly beautiful and memorable one. Go on and make her feel like the luckiest sister in the world with any of our lovely lines.

Sis, you are a vibrant soul who never fails to illuminate my world. I can't thank you enough for making my life heavenly joyful. Happy birthday!
You are full of joy and always there to give me a helping hand in my times of need. It is a very great privilege to not only have you in my life as my step sister but also as my best friend. Happy birthday, dearest!
Happy birthday to a truly remarkable step sister! You are a wonderful step sister who brings joy and fulfillment into my life. On this special day, I just want to reassure you that our special bond shall never be broken!
Step sister, I love you so much I can never resist the slightest opportunity to make you happy, given half the chance. Have an amazingly joyful birthday!
Happy birthday to my beautiful, affectionate and outgoing step sister. I absolutely adore you, dear, because I'm often happiest in your company!
One of my greatest pleasures in life is hanging around with you because you are the most wonderful step sister in the world. Happy birthday.
Dearest sister, your beauty, kindness, grace and love are nothing short of astounding. Thank you for always bringing joy and laughter into my life. Happy birthday!
Sister, I am glad you and I have formed one of the strongest and most beautiful bonds in the world. May God forever bless our bond. Happy birthday.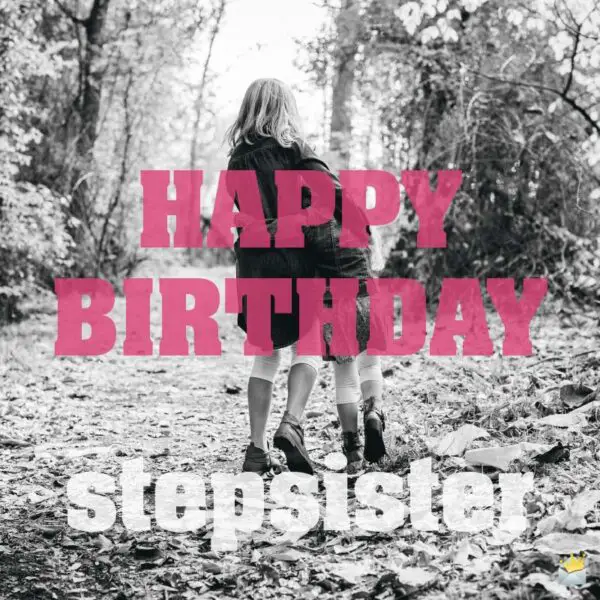 My sweet, beautiful and loving step sister, may happiness rain on you on your Big Day and on all the days of your life. God bless you forever. Happy birthday!
Happy birthday to a wonderful, sweet step sister! Sis, words cannot fully describe the amount of happiness I feel knowing that we are family. May this new chapter of your life bless you with fabulously wonderful and happy moments.
I am more than blessed to have a step sister who is always a pleasure to be around. Dear sis, on your Big Day, may God heap tremendous amounts of blessings on you. Enjoy your life to the max!
Wishing the world's most remarkable step sister an outstandingly beautiful birthday. Sweet sis, I am not sure I can ever fully express to mankind how much you mean to me.
My dear, not only are you a wonderful sister but also my best friend and my source of great happiness. Happy birthday!
Your incredible sweet nature and joviality make you the best person to be honored with the "Best Step Sister in the World" award. Happy birthday.
Having a well mannered, loving and caring step sister like you is one of the greatest blessings of my life. I will love and cherish you, my beloved sister, until my dying day. Happy birthday.
I love and treasure you so deeply, step sister. Thank you for making me the happiest step-sibling in this world. May your birthday be as joyous as the fact that you are my best friend.
So proud of you, my tremendously phenomenal step sister! Dearest, you shall forever be one of the shiniest stars in my sky. Happy birthday!
Wishing a fabulously magical birthday celebration to an amazing step sister. You are my sweet angel and my inspiration. I love you very much.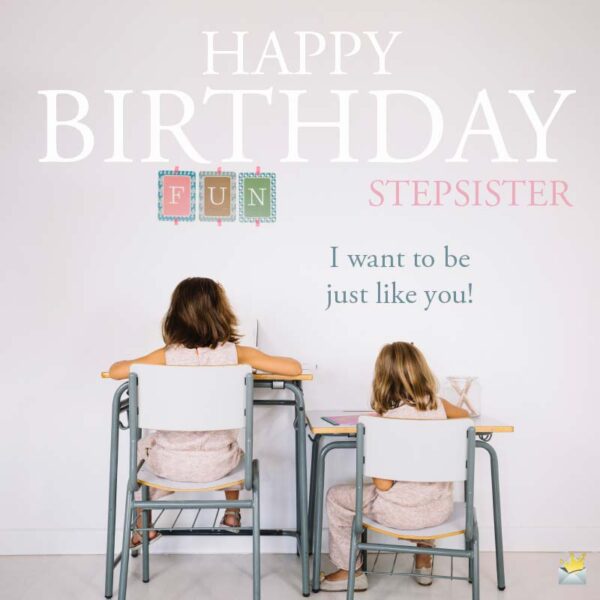 You are my pillar of support and my most solid steadfast rock who has always been there to support me through thick and thin. Without you, I certainly wouldn't enjoy this world as much as I do today. Happy birthday!
Wishing a spectacular birthday to an absolutely spectacular step sister! Dearest, thank you for always going out of your way to fill my cheeks with laughter.
Step sister, as you celebrate the special day on which God brought you into this world, I pray for nothing but your total happiness and prosperity. Thank you for polishing my world.
Sis, it is with much delight that I wish you an abundantly happy birthday today. I'm so blessed to be best friends with an outstanding step sister like you. I love you more than the words of man can say.
The sun's light always becomes dimmer in your absence, dearest sister. That's how much your presence in my world means to me. Have an absolutely dazzling birthday! Love you lots!
So blessed to have a step sister like you! There can never be any step sibling as wonderful as you, my dear. Happy birthday!
Sweet sister, on your special day, may an endless stream of happiness and peace flow into your world. Happy birthday.
Happy birthday, sister, and thank you for being my strength and giving me comfort in rough times. My love for you is as timeless as the remarkable universe we live in. Enjoy your Big Day, dear!
Happy birthday, sister! Navigating through the challenges of life is much easier because God has blessed me with the sweetest step sister ever. On your Big Day, it's my prayer that a big, bright smile will always cover your face.
Wishing a very colorful birthday celebration to an absolutely amazing step sister. Dearest, I wish you everything positive this life can ever offer. Enjoy this outstandingly beautiful day to the fullest.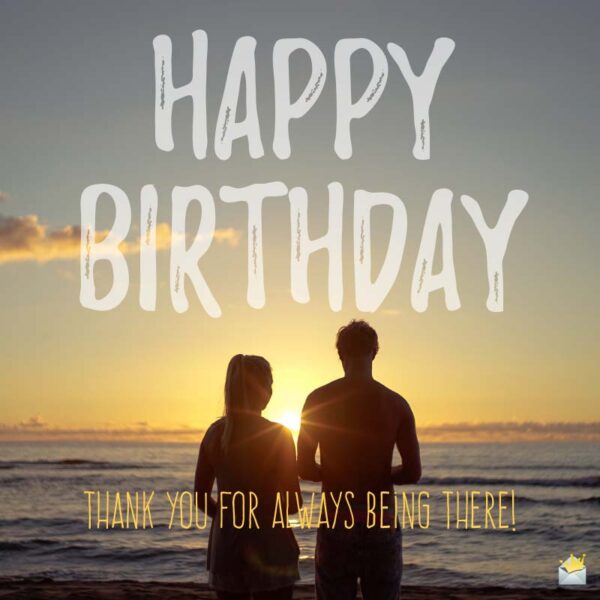 Dear sister, your birthday presents me with a special opportunity to let you know how much you mean to me. Celebrate your Big Day knowing that I will always love you and be there for you for eternity.
Wishing a fabulous and extraordinarily joyful birthday to my incredibly sweet step sister. Sis, may you have an abundance of grace and divine blessings from God to excel and be happy in this life.
Precious is the word that first comes to my mind whenever I look at you, dearest sister. May God bless you endlessly for the priceless joy you give to me. Happy birthday, my precious little/big step sister!
---
You may also like:
Sisters Are Forever | Birthday Wishes for your Sister
Birthday Wishes for your Brother
What Friends Are For | The Best Birthday Messages for a Buddy