44 Birthday Wishes for an Important Person in Your Life
Do you have someone who is so close to your heart celebrating their birthday? Are you finding it burdensome how to top up their excitement especially with the use of a simple text message?
Relax, because this page has got you totally covered!  Here, you will find beautiful birthday wishes or messages that come packed with the right words which possess the power to not only add more color to their Big Day, but also inform them of how much they mean to you.

Table of Contents
Happy Birthday To A True Mentor
These wishes are perfect for the birthdays of an important mentor, advisor, or someone who's helped to guide you.
Today, I get to give you a little advice for a change. Forget the number of candles and just have a most fantastic, rewarding, and meaningful birthday.
Many blessings, oh, wise one, as you celebrate your undisclosed number birthday. Thank you for all the guidance your life has gifted to me, including never revealing one's true age.
May you continue to enjoy many years of prosperity, intelligence, and good health, my dear mentor. Happy turning a year older day!
Today is a day for recognizing all of the amazing achievements your precious life has yielded, including imparting your wisdom and experience to others like me. Celebrate your much appreciated birthday with pride and joy over all you've accomplished!
While leaders take people places they want to go, mentors like you help people go places they never knew they needed to go. Thank you for all your help, and may your beautiful birthday be filled with happiness.
Birthday cheer to the person who helps to fill my cup with the tools for success. May your own cup runneth over with nothing but happiness today.
My dear mentor, we celebrate your birth today and all of the resulting betterment it's brought to the lucky people it's touched. Now, eat cake and be merry!
Your patience and motivation have inspired me to always strive to be and give my best. May you, too, enjoy the very best and enriching birthday and have many more to follow.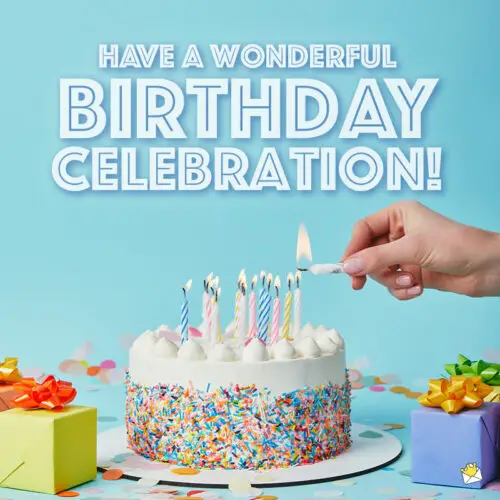 Birthday Wishes for Someone you Consider a Real Hero
Share these messages with the everyday hero in your heart and mind.
There is so much sunshine in my world than I ever thought I could be blessed with, and it's all because of you. Thank you for the wonderful part you play in my life. Happy birthday!
My dear one, I want you to know that your presence always motivates me to believe in myself and reach for the stars. Have a wonderful birthday celebration!
Just like you have made my life sweet and amazing, it is my wish that the heavens would open her windows of blessings onto your life throughout the rest of your stay on this planet to make it sweet and lovely. Happy birthday!
Dear, I become elated when it's your birthday because it reminds me of that soul who stepped into my life with light and love when it was full of darkness and hatred. Have a wonderful day, my dear!
Of all the billions of people that inhabit this world, you are the only person whose utterances strengthen me to surmount every encumbrance in my life. Celebrate today the best way you can. Happy birthday!
Related: 102 Birthday Quotes for Me – Happy Birthday To Me!
Happy Birthday To A Most Respected Person In My Life
Use one of these wordings for when those highly respected people in your life have a birthday.
You are a remarkable person who's earned my adoration and deep respect with how you've lived your life. May your birthday celebrations be just as amazing as you are to the world.
Most excellent birthday wishes to a person who I hold in the highest regard. Enjoy your special day because you are truly a special person.
I couldn't imagine what my life would be without having your influence upon it. So, I celebrate the day your life began and each year thereafter and want to wish you a very joyous and fruitful birthday.
I've so come to admire and appreciate you, and I'd like to extend my warmest wishes for your upcoming birthday. May it be a day of great celebration and reflection of a life well lived.
Most happiest of birthdays from one of your biggest admirers! Much peace, big love, and true happiness to you.
Few people have earned a greater place of respect than you. Every single day of your presence is a gift, and your birthdays are one of the few days we all get to sing your praises without you complaining and shushing.
Wishing the most excellent birthday day ever to a person that I revere and hold so dear. Thank you for all the treasures your presence has brought to all the lives you've touched.
Another year older to continue being your fab self and an example of exemplary to us all. Wonder what someone who has everything together blows out their candles to wish for on their birthdays?!?!?!
Thank you for being you, which is someone I can say that I hold the upmost respect and admiration. Hope your birthday goes splendidly.
Sending the finest and grandest birthday greetings to the one I respect the most in life. May all your wishes be granted and hopes be fulfilled.
Birthday Wishes for an Inspiring Person
Send one of these birthday messages to the people who inspire you.
You spend your days unassumingly inspiring others with your every move. So, take this birthday message as your own inspiration to allow yourself a day of fun and relaxation.
Good friends, good health, and plenty more years to come. These are the things I wish for the birthday girl/boy that inspires me to live my own happiest life daily.
Birthday blessings to the one who motivates, stimulates, and rouses the espouse to succeed out of everyone they meet. May your birthday joy not be fleeting, and, as your eating your cake, it not be too mistreating.
You depart so much positivity to all who come to know you. A true inspiration you are to me, and I thank you for it everyday… twice when it's a birthday occasion;)
Continue to inspire us all by making the world your oyster to shuck. You can even eat a couple at your birthday party, too!
Wishing a very bright and majestic birthday to a person who lights up the world daily. Blow out those candles proud of the inspiring person you've become.
Being you is your own inspirational gift to the world. Today, on this your birthday, may you receive in tenfold back what you've given.
Another year of dancing through life like no one is watching, but we are watching, and you just continue to be a unstoppable force that we love to watch destroy the beat of success! Happiest of birthdays we sing to you!
To my trailblazing, limit obliterating, make the half-full glass yours to drink person, I thank you for being that influencer that makes life so sweet. Enjoy every moment as we celebrate the remarkable person behind the birthday cake.
To one of the few people making life and choices look completely uncomplicated, have yourself a very complex birthday with both chocolate and vanilla ice cream!
You may also like:
150 Original Birthday Messages for Friends and Loved Ones
Birthday Wishes for a Man | Original Messages for Him
34 Original Birthday Wishes for a Woman
40 Great Birthday Messages for Coworkers
150+ Heartfelt Ways to Say "Happy Birthday, Mom"