Gorgeous Partners | Valentine's Day Card Messages
Valentine's Day is a holiday that will never go out of style or become outdated.
And there's no better way to partake of the joy than by acknowledging the loved ones in your life using meaningfully sweet quotes and messages like those we have provided below.

May your day be just as sweet as this box of chocolates I am lovingly presenting you!
May your Valentine's Day be as if you are riding on the back of Cupid.
February 14th is set aside to recognize the special loved ones in our lives, and in that regard, I had to give you my most-sincere Valentine's Day shoutout.
Thank you for giving me a reason to rejoice on this lovely Val's Day.
This is the day that I thank the heavens for blessing me with such a gorgeous partner.
Everywhere you go you turn heads, but you already know who your true Valentine is.
If love was defined as a box of chocolates, then you would be the cocoa beans in my life. Happy Valentine's Day, sweetheart.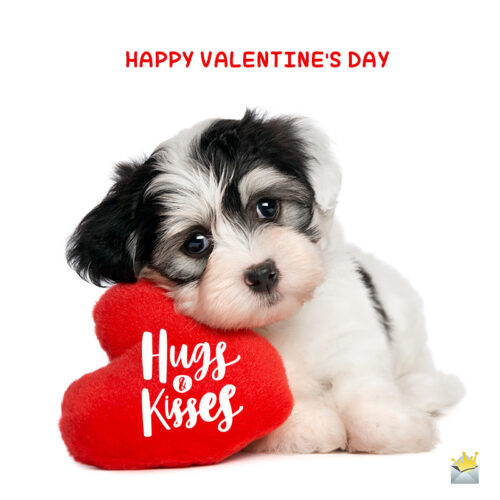 ---
I would rather ignore Val's Day altogether than to spend it without you.
I am very-much looking forward to spending Valentine's Day in the company of your lovely body, but my adoration of you goes beyond mere physical pleasures.
A diamond isn't a girl's best friend – the person who gave it to her is.
I feel pity for all of the people who do not have a sweetheart like mine to splurge on this Valentine's Day!
Even America couldn't build a wall strong and high enough to keep my love from reaching you this Valentine's Day!
Tomorrow is not something to be taken for granted, so I wanted to show you all of the love I can while the opportunity is ripe!
If your life is lacking in love, then may you meet the perfect soulmate during this Valentine's season.
This February 14, I'm going to prove to the world that my love for you is nothing to be trifled with!
Whether you are an established vet or a newcomer in the game of love, I wish upon you the happiest Valentine's Day imaginable!
Spending this Val's Day with you is a special moment I can look back on for the rest of my life.
I know I may not be perfect, but hopefully this Valentine's display of my love for you is.
I have been reserving all of my best hugs and kisses just to give to you this Valentine's Day because you are my world and everything beautiful within it.
This rose is but a flower that will soon pass away. But so long as there is breath in my lungs, I will always love you.
This Valentine's Day shoutout may have come a little bit late, but that doesn't mean it isn't sincerely voiced from my heart.
I hope that this special day will serve as the jumpoff of a beautiful relationship between you and I.
May your love sustain me like preservatives in a box of chocolates.
Valentine's may be just another day to most people, but having you makes it my happiest time of the year for me!
Just seeing your lovely smile is enough to make this Valentine's Day a most-memorable one!
I'd rather just show you all of my love today and worry about my bank account tomorrow!
This is the first Val's Day we are spending together, and I will do everything I can to make you happy.
I know you're not a big fan of February 14, but I just felt like sending you a card to show how much I care.
When Cupid flies by this Valentine's season, may this card serve as a beacon to attract him to your doorstep.
I inquired of Cupid himself what would be the best Valentine's gift for you, and he said, 'A card from the heart will most certainly do.'
May your ex unexpectedly and irrevocably misplace your phone number on this 14th day of February.
Your love on Valentine's Day will be the best anti-depressant I could ever receive!
I could not let this day go by without wishing a happy Feast of Saint Valentine to the dearest woman in my life – you, my mom.
This year, I was struck by a golden arrow from Cupid, so I deemed it appropriate to also pass this golden ring onto you!
This Feast of Saint Valentine you may receive a bunch of fake smiles from a lot of phony people, but know that my love for you is always 100% real!
This Val's Day, may you enjoy the two things that I know you love the most – booze and chocolate.
People like you and I may not have the pleasure of spending Valentine's Day with a lover, but that also means we don't have to deal with a breakup later!
Whether you spend the Valentine's Day slicing up a pizza pie or cutting up the dance floor, I hope it is one that you truly enjoy and will never forget!
May this 14th day of the month of February be so beautiful that you forget what I've done the other 364 days.
Just as Saint Valentine gave up his life in the name of romance, so too is my mortal heart dedicated to pleasing you.
May this special day of the year represent a new season in your life – a period full of love, hope and the exuberant appreciation of life.
Even when I am not in your company, mere thoughts of you illuminate my soul with a loving glow.
My goal this Valentine's Day is that we enjoy it even more than Cupid does!
Whether you are spending Feast of Saint Valentine alone or in the company of a special friend, may this box of chocolate remain just as sweet as you are.
I am taking February 14th off from work so that my entire day can be solely dedicated to you and only you, my dear. Such is how much I treasure your presence in my universe!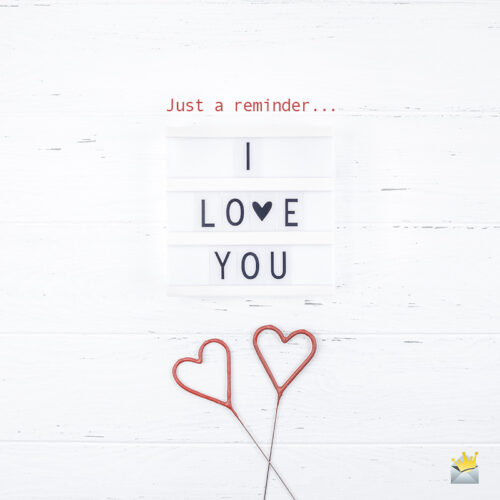 ---
You may also like:
Now That Cupid Shot At Me… | Funny Valentine's Day Quotes
Romantic Words and How To Use Them
From The Sincerity Of My Heart | 77 Valentine's Day Wishes