Best 20+ Christmas Love Quotes
When Christmas songs start being heard all around, you know a season of love is on the way. But besides Christian love for your fellow man, you might want to express your attraction to the one you're connected with erotically, which is where these Christmas love quotes will come in handy.
Whether they are famous quotes of love or captions you need to use under an Instagram photo of the two of you, this collection will help you spread love during this Christmas Holiday.

Table of Contents
Christmas Love Quotes
Love is what's in the room with you at Christmas if you stop opening presents and listen. Author unknown
The love came down at Christmas,
love oh lovely love divine.
Love was born at Christmas.
Star and angels gave the sign.
Christina Georgina Rossetti
Christmas, my child, is love in action. Every time we love, every time we give, it's Christmas. Dale Evans
Christmas is more than just December 25th. It's a season of happiness, love, and anticipation… if you haven't started celebrating yet, you're LATE! Olivia Danchik
And, really, this is what Christmas is about: love, hope, and faith. In as much of an abundance as available. Abby Rosmarin
Blessed is the season which engages the whole world in a conspiracy of love. Hamilton Wright Mabie
Love the giver more than the gift. Brigham Young
My idea of Christmas, whether old-fashioned or modern, is very simple: loving others. Come to think of it, why do we have to wait for Christmas to do that? Bob Hope
Christmas is most truly Christmas when we celebrate it by giving the light of love to those who need it most. Ruth Carter Stapleton
The thoughtfulness and goodwill messages from loved ones brighten my Christmas day. Lailah Gifty Akita
Sharing the holiday with other people, and feeling that you're giving of yourself, gets you past all the commercialism. Caroline Kennedy
Christmas Love Captions for Instagram Pics
As if our love wasn't bright enough, a Christmas star has found its way to the sky.
Christmas reminder: life with you always feels like a holiday.
VIP member of Santa's good list.
All I want in my arms for Christmas is you.
You as a Christmas present? I must have been really nice. #ThanksSanta
I hear a lot of fairy tales these days. Who knew I'd live one?!
Christmas is fine, but trying to find a better time than the one spent with you is hopeless.
Ready for that Christmas (s)elfie.
Ordered a long time ago, received in time for another Christmas holiday.
My Christmas bells of happiness jingle all the way.
I love Christmas time so much, and still, I'd never trade you off for it.
If you like it, pin it!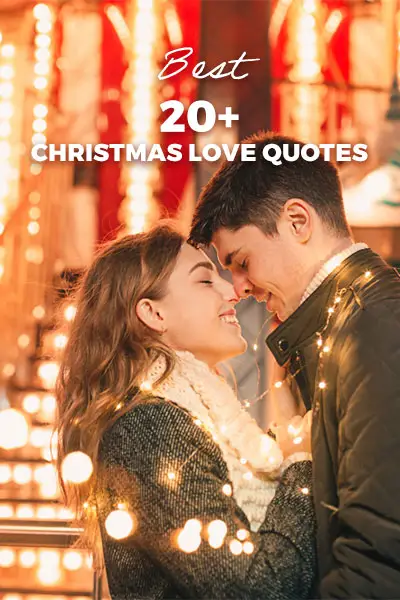 You may also like:
Best 40 Christmas Bible Quotes and Religious Quotes to Share
150 Christmas Quotes for A Special Holiday Season
Best 50+ Funny Christmas Quotes for All Things Xmas