9 Amazing 40th Birthday Speeches for your Best Friend
Forty years on earth is no mean feat! Some don't even make it to this age while others, if they do, get bogged down with life's many problems. That is why we should let our newly minted quadragenarians know that we love them and respect their feats and struggles. We hope that these sample 40th birthday speeches below will inspire you to come up with a beautiful speech for your best friend's 40th birthday.
Funny 40th Birthday Speeches for your Best Friend
1
Happy birthday to my partner in crime, and longtime confidante who turns 40 today. Of course, we both know that all the food in the kitchen will not be spared tonight since eating is one of the things you do best. Also, a big thank you to friends and family for gracing this occasion. My friend is usually not the sentimental type but today he seems to be unable to hold back his tears – so you see, obstinacy has its weak point, even for a stubborn man like him. I ask for God's blessings and guidance upon your life. Let's celebrate.
2
The last time you wept like this was when your mom confiscated all your candies because you were being unruly. Thankfully, times have changed – this friend of mine is wiser, stronger, calmer, and more thoughtful. Having said that, my mind tells me that he still hasn't totally gotten over his penchant for consuming almost any liquid that has alcohol in it. They say that life begins at 40, so please have a fantastic start to your life. Happy birthday, and a million thanks to everyone gathered here for coming to celebrate this milestone anniversary.
3
Good evening, ladies and gentlemen! Tonight, I not only want to celebrate the 40th birthday of a close friend, but also tell you a little about what makes her tick. She is an avid fan of onions, not because they make food tasty, but because they can induce tears on the go – especially when she needs to cry but has no reason to. Secondly, she still does amazing leg splits. And, finally, she gets things done, which, if you are her direct report, like me, can be annoying because you are always kept on your toes. Please join me in wishing her a great year full of life, happiness, and prosperity. Cheers.
4
Ladies, gentlemen, friends, family, and well-wishers, please join me in celebrating the life of one of my favorite pals on the planet. I thought you should know that this isn't forty years of lackluster existence. On the contrary, we are celebrating eventful forty years, which include: globetrotting; stepping on dog poop in Paris; mimicking the Manneken Pis in Brussels; finishing a whole calabash gourd of palm wine with just two sips in Lagos; devouring crocodile, ostrich, and elephant meat in Johannesburg; and, of course, riding the Addis Ababa speed train inebriated. Please help me to wish him a fantastic birthday, and more fun times ahead. Hooray!
5
Good afternoon folks, and welcome to today's birthday celebration. Please join me in wishing our friend a great year full of fun, beautiful women, wealth, and more booze. May our friend's cup never run dry of fine wine and liquor. Happy 40 years and counting! Cheers.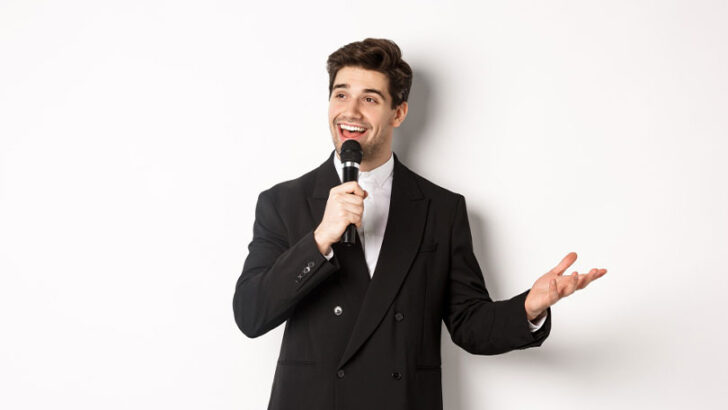 Sentimental and Emotional 40th Birthday Speeches
1
First of all, a big thank you to all the great men and woman who are present here to celebrate the birthday of an amazing friend. Not only is he a scholar, statesman, and diplomat, he does extremely well with kids – who, by the way, can be brutally honest. In fact, he treats them with respect and admiration, and credits his ever-youthful appeal to them. I sincerely pray that this year will bring him an abundance of little friends who will not only check his excesses and put smiles and joy into his life, but also bring him less drama. Happy fortieth anniversary! And here's to long life, prosperity, and peace.
2
It's hard to think that forty years have gone by rather quickly! Wasn't it just yesterday that we were crying out loud because the nurse at the hospital was about to give us painful flu shots? Wasn't it only yesterday that my mom gave you a face mask because you broke your two front teeth and couldn't smile without appearing like a clown? Or was it only last month that you learnt to eat your breakfast and lunch without throwing tantrums? Ladies and gentlemen, friends and family, this beautiful little girl we see today is no longer ten years old but forty! Help me wish her a happy birthday, an adventurous life ahead, and an ever-youthful look.
3
I remember those days when mom would summon the house choir, made up mostly of the kids in the neighborhood, to sing before you would eat. You were one troublesome kid but a sweet one too. Today, at forty, you've retained some of your troublemaker tendencies – such as pressing all the buttons in the elevator so that you can delay people's schedules just for fun. But you are also very sweet, especially when you bring my kids and I flowers, and offer to fly us out on a vacation when we can't find a pilot for the jet. I want you to know that I couldn't have asked for a better friend. I raise my glass to another forty years of troublemaking, sound health, wisdom, and fulfillment. Happy birthday, and enjoy it to the max.
4
Wishing a happy fortieth birthday to a woman whose towering figure has caused many an abusive man lots of frustration, fear, and panic. Sometimes I say to myself that if all women were like her, perhaps we wouldn't be hearing stories about domestic abuse – because come on, you could easily defend yourself! Anyway, I'm happy to celebrate this remarkable day with you. I pray that it ends up being as wonderful as your awesome life has been to me and all who love you. And, by the way, I still wonder why you haven't thrown me into that pond yet.
You may also like:
40th Birthday Wishes | Crisis? What Crisis!
What Friends Are For | Best Birthday Messages for a Special Friend
My Very Own Birthday Wishes | Happy Birthday To Me!