40 Profoundly Cute Romantic Quotes to Share with your Love
Relationships are full of fun and spectacular moments. It is a wonderful experience to have a significant other that you can truly be yourself around and share those cute, precious moments with. No matter how long you been in a relationship with your boyfriend or girlfriend, it is important to cherish moments when you can let your guard down and really express your love and affection for him or her.
Whether it's a new flame or an established relationship, you will likely have fun exchanging these cute quotes with your significant other. Here are some thoughtful, cute love quotes to share with the love of your life.

Cute Love Quotes for Him
You've turned the storybook of my life into the sweetest love story ever told.
I am most grateful for you walking into my life. You are my knight and shining armor.
It wasn't until I met my prince that I understood what it feels like to be treated like a princess.
My handsome man, there is no other guy for me. You are the perfect guy for me.
You make my heart beat so fast. Let's make every moment together last.
I didn't believe in love at first sight until I met you. From the first "Hello", you've had my heart. I hope we never have to say goodbye.
We have a special kind of love, a reckless love. The kind of love that makes you willing to give up everything you have just to be with the one you love.
You are my best friend and my boyfriend. Around you, I can laugh out loud and be my silly self. I truly have the best of both worlds.
True love has beautiful beginnings and is never ending.
When I close my eyes and go to my happy place, it always leads me to you.
With you, I'm never afraid to be myself and say what's on my mind. Thank you for being so accepting.
We may fight sometimes but we never forget to make up afterwards. I will always love you even when you drive me crazy.
My dear boyfriend, you have a strong, fighting spirit. I know you do because you are the only one who can put up with me.
My friends must think I'm silly for smiling for no reason. But I have every reason to smile when I'm thinking of you.
You are the man of my dreams and I never knew love until I found you.
Meeting you was either destiny or the best coincidence to ever happen to me. Your love is truly amazing.
How can I possibly sum up all the wonderful feelings you give me in just a few short words? Simply put, I love you more than life itself.
I feel the safest when I'm in your arms.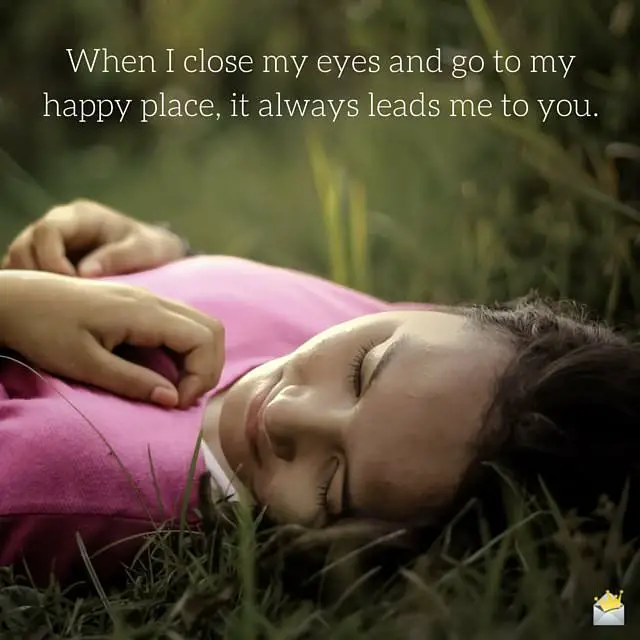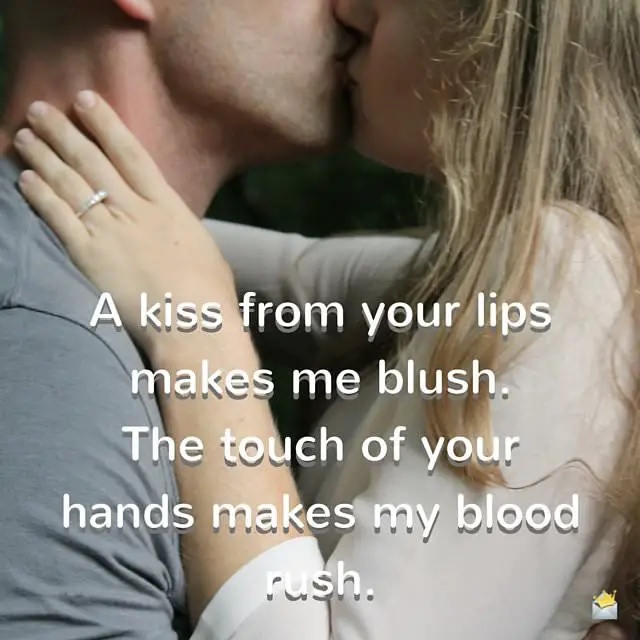 A kiss from your lips makes me blush. The touch of your hands makes my blood rush.
I gave you my heart; please don't break it. I gave you my trust; please don't misuse it.
The best part of being your girlfriend is knowing that I'll always have a shoulder to lean on.
We are two of a kind. Our love is rare and hard to find. I'm so glad that I am yours and you are mine.
An amazing boyfriend like you deserves an amazing girlfriend like me.
Cute Love Quotes for Her
I never knew beauty until I laid eyes on you. Your beauty confounds me.
The flowers that bloom can not compete with a sight as lovely as you.
We must have been lovers in another life because I feel like I've loved you for a whole lifetime.
My darling girlfriend, I may not be your first love, but I am the only love that you'll need for the rest of your life.
In case you didn't know, I cherish you. I cherish your smile, your laugh, and the wonderful way you brighten up my days.
One second without you is torture. When we are apart, I count the seconds until you can return to my arms.
My beautiful girlfriend, I look forward to the day you become my beautiful wife.
I'm so glad your love is free. It is worth more than gold and all that loving is just for me.
My princess, your lips will be the only ones I kiss. Your soft hand will be the only one I hold. And your heart is the only one I want to capture.
When I open my eyes in the morning, I just want to see your beautiful face looking back at me.
I am forever in love with you. I hope the feeling is mutual.
I want to see the world with you, conquer life's hardest battles, and reach the highest heights with you.
The most beautiful parts of you are the parts you can't touch up with make up.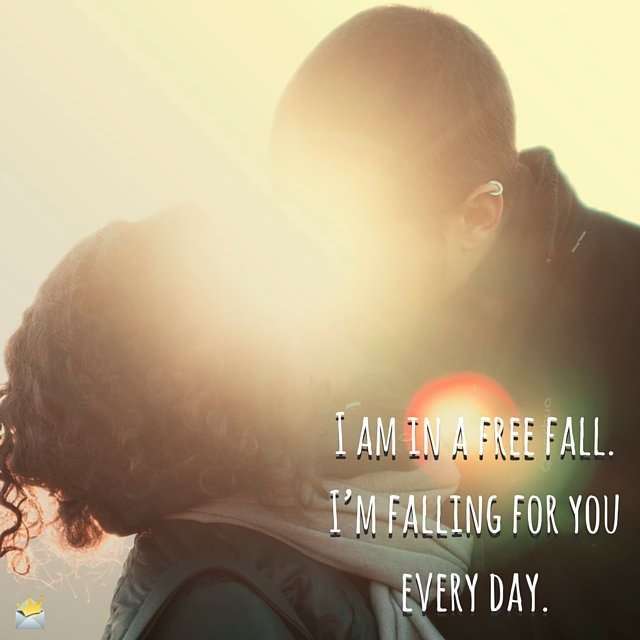 I am in a free fall. I'm falling for you every day.
My sweetheart, promises are easily broken but this promise I am sure to keep: I promise to love you always and never break your heart.
I will never stop putting you first. You make my world go round.
The best part of me is you. I am a better man because I have an amazing woman like you.
My love and affection for you goes deeper than mere physical beauty. You have captured my heart and respect.
Stealing your heart was my first objective. But I learned that love is freely given. I feel fortunate that you have entrusted me with your heart.
You can always count on being my one and only love.
My guard and tough exterior comes tumbling down when your hand touches mine. My heart just melts when you kiss my lips.
I never thought I would fall in love for someone the way I have fallen for you.
Your love surprises me everyday. You keep me on my toes and in awe of the way you love me.
I keep pictures of you with me wherever I go because your smile brightens up my day.
You may also like:
Two words from cute animals: Happy Birthday!
40 Cute Birthday Wishes for your Girlfriend